Don't ask what the world needs. Ask what makes you come alive, and go do it. Because what the world needs is people who have come alive."  – Howard Thurman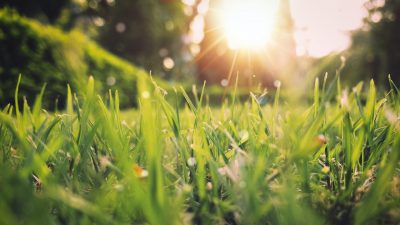 My mission is to help women be more innovative - because women are driving the change this world needs (and we need even more of it). I want to help 1000 women achieve their big goals of making a social or environmental impact in the world by creating systems and streamlining their operations so they can actually achieve this.
I'm a Certified Director of Operations and Vetted ClickUp Consultant. I help women-owned small businesses whose messy and disorganized systems are costing them money create simple and strategic systems.  
I help my clients break down their big visions so that they can make a bigger impact and be more innovative while having more freedom and less fires. My mission is to help women be more innovative, because women are driving the change this world needs and we need even more of it! 
By simplifying the back end of your business and streamlining your processes, you can work more efficiently and save time. I've helped hundreds of businesses (from record labels to large coaching practices to small medical centers) do just this!
I use ClickUp to manage my own projects – from my children's homeschooling to our home renovation projects. My friends refer to me as "the resourceful one" and frequently say "I'll bet Meagan knows about that" – and, usually I do (or I can learn quickly!).
I've been featured as a ClickUp expert in various coaching programs, memberships, podcasts, and even on the ClickUp website!
With my expertise in operations and project management and my background in research and education, you can be sure that working with me will have your business running more smoothly so that you'll have more time to spend on the money-making activities and being innovative in your field – and making more of an impact. 
Operations aren't your thing – but they're definitely mine!
I'm a homeschooling mother of three living in Pennsylvania – which means I have to be super organized and efficient to homeschool and run a business. People call me superwoman, but I just want my children to have the opportunity to pursue their passions.  

I'm from a super small town in NJ that had no traffic lights for about half my childhood. We eventually got a McDonald's in town and it shut down. 

From a young age, I loved to learn about unique things. I wanted to be a meteorologist. I consider myself an infovore now and love to strategize about everything. What my family used to tease me about is now my superpower.
I am a huge introvert but I've spoken to crowds of more than 1,200 people. 
I have a B.A. in International Relations and Political Science from a Top 50 University in the U.S. and an M.A. in European Studies which I earned studying abroad.
I became bilingual in Turkish as an adult (see what I said about my love for learning?!) and spent 5 years living in Istanbul.  
I've never drank any kind of soda. 
Pickles shouldn't even be a food.
I don't share photos on social media but I am a real person 🙂
New Leaf Digital's Values​
We value purposeful and strategic action. This is action that makes an impact – and we want to make an impact with everything that we do.
We value a growth mindset. Overcoming challenges with grace, committing to growing 1% every day, and being full of curiosity not only affects our own business but the lives of those around us.
We value diversity and think people matter. We firmly believe that different people were created for the reason of interacting with each other and sharing knowledge. We commit to hiring a diverse team, working with diverse clientele, and creating offers and products for diverse groups. We interact in a respectful and relational way with others.
We value modest and practical action. We commit to being active on social media in our own way and to break barriers and disrupt the prevailing practices regarding social media for women in business.
We value faith and legacy. Our intention is to create a business which will become a legacy and make an impact regarding issues that are important to us – economic equity, equitable access to technology, universal health care, and environmental preservation.
Meagan is a frequent guest on podcasts and summits where she shares her knowledge on ClickUp, operations and tech for small online businesses, automations, second brains, and homeschooling. 
Kolbe 7-7-2-5
Rocket Fuel 63 Visionary, 89 Integrator
DISC C/SD
Strengths Finder: learner | input | intellection | responsibility
I apply my love for planning and project management to every aspect of my life.
It's what gets me (and my kids) up in the morning and literally what puts me to bed at night (I'm a stickler for nighttime routines).
And I'm always searching for ways to optimize that bedtime routine!
Organize. Systemize. Transform.
Vetted ClickUp Consultant & Certified Director of Operations
Copyright © 2023 New Leaf Digital