Achieve Operational Excellence
Vetted

ClickUp Consultant

and Certified Director of Operations
for Impact-Driven Women-Owned Small Businesses & Agencies
Hi, I'm Meagan. I'm a Certified Director of Operations, vetted ClickUp consultant, and homeschooling mom of 3. I apply my love for planning and project management to every aspect of my life. It's what gets me (and my kids) up in the morning and literally what puts me to bed at night (I'm a stickler for nighttime routines).
ClickUp Consultant
Project & Task Management Expert
100%
Certified Director of Operations
Strategic systems & project development
98%
Dashboards
Internal & External Reporting, Monitor Team & Project Progress, Client Portals
94%
Advanced Knowledge
Embeds, Forms, Recurring Task Settings, Automations & More
94%
We have been using Meagan's services for a [nonprofit] project for several months and she has gone above and beyond our expectations. Communication, attention to detail, and her overall project management has been top notch. I don't think we would've been able to make this switch without her help.
Meagan helped us set up effective internal & external reporting dashboards - which were part of the reason we switched to ClickUp in the first place! She quickly grasped our needs, then showed us a variety of reporting options and helped us understand the pros & cons of each, how to set it up, etc. Working with Meagan also gave us a better understanding of settings and notifications in ClickUp and allowed us to set up views that were much easier for our team. We'll definitely be going back to her with any questions that arise in the future!
We struggled with transferring out projects and templates out of our old project management into ClickUp. Then we met Meagan who was able to take our existing information, help us reformulate it for ClickUp and while doing that increased our efficiency as a team.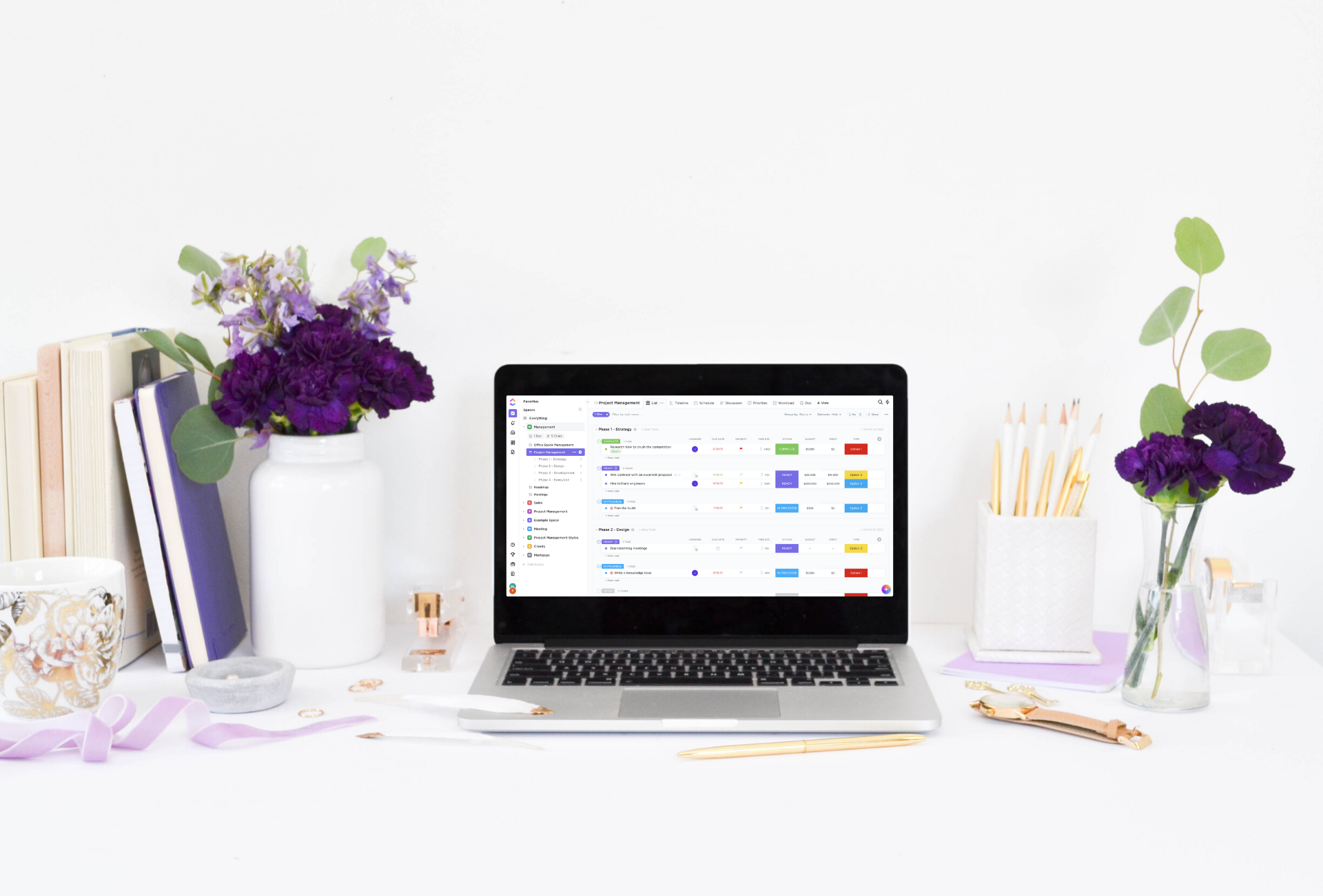 Stop wasting time and energy on project management tool setup, template and workflow creation, and figuring out the ins and outs of ClickUp and get back to doing what you're good at. You didn't start a business to be playing in the settings of tools and apps. Your clients are noticing that you haven't been able to stay on top of your tasks and your last project didn't go as smoothly as you would have liked. Get help from an expert now. We can work together to create your business systems and automate them so that you can get your time back. 
When you can focus on your business and serving your audience, you'll be able to scale more quickly. You'll be working efficiently again, like you did when you first started and didn't have as much going on, and you'll be bringing in more money! You'll get back that freedom you crave!