Check My ClickUp
Get quick, actionable advice without having to schedule a Zoom call!
Submit your questions and screen recordings via ClickUp form

Personalized video response from a vetted ClickUp Consultant to your burning questions

BONUS: Client Management ClickUp Folder Template ($47 value)
ClickUp Kickoff
Quickly Streamline Your ClickUp
Personalized Q&A Session with a ClickUp Consultant Jam-Packed Full of Info and Answers

Learn to Customize Your Workspace, Set Up Automations, Create Dashboards

1:1 Training on Zoom in Your Workspace

Get my popular SOP Planning Template for FREE
3 Month Training Program
LevelUp your ClickUp
Personalized training for you and your team. Different packages available

Unlimited support screen recording and chat support

Become a confident user of the most advanced features

Go from beginner to advanced or just level up your workspace for increased efficiency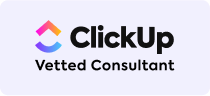 Looking for something else?
Interactive ClickUp Set Up & Training
I offer customized interactive set up and training programs for you and your team. This is a hands-on, done-with-you, type of training which, in my experience as a ClickUp Consultant, is the best way to learn. You'll become a confident and capable ClickUp user! This requires that you are able to make the time and financial investment necessary to elevate (and automate!) your business' project and process management.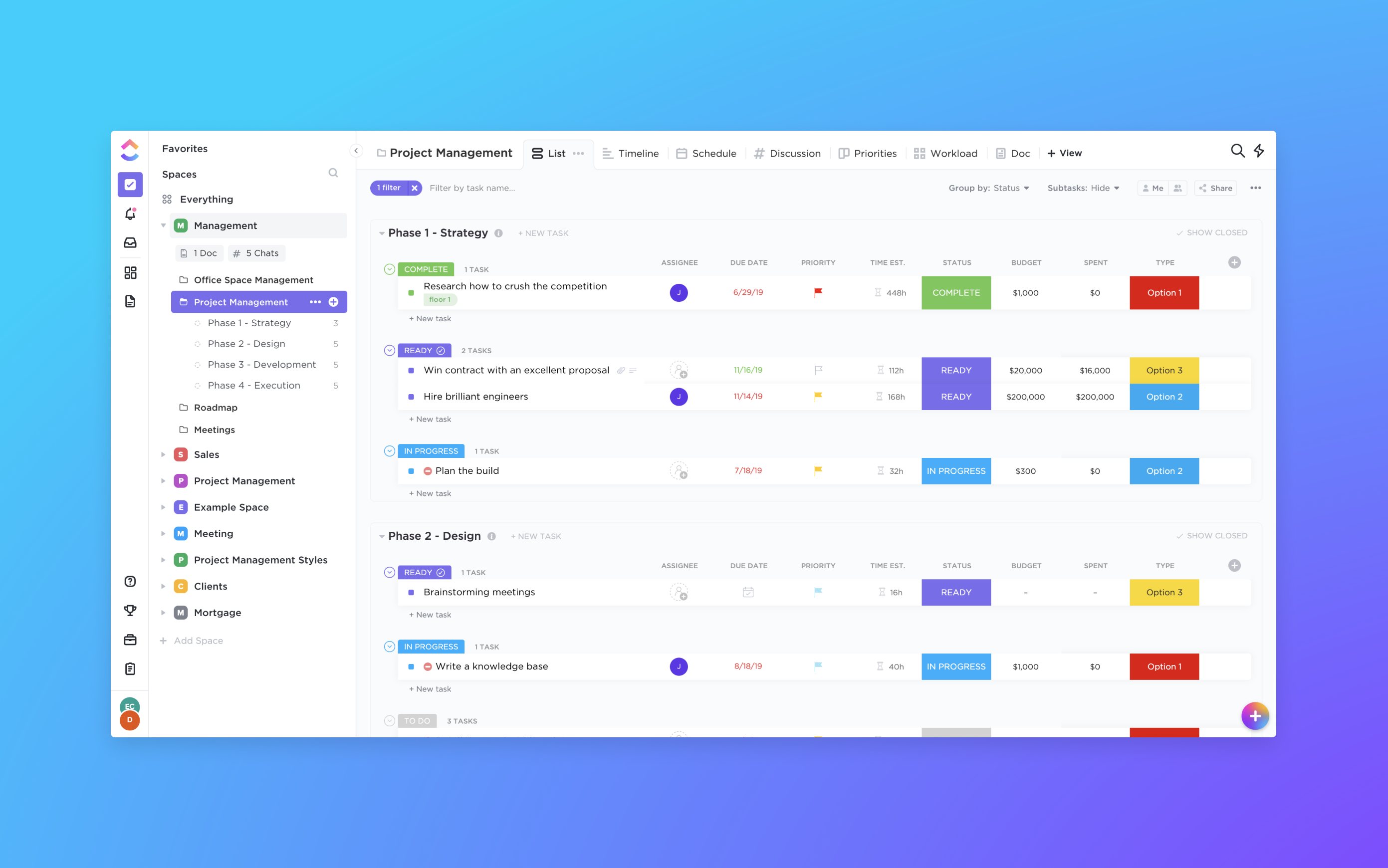 My blog features ClickUp and operations-focused articles and tutorials. Visit it to learn more about automations, using ClickUp forms for hiring, rich text editing in ClickUp, and more!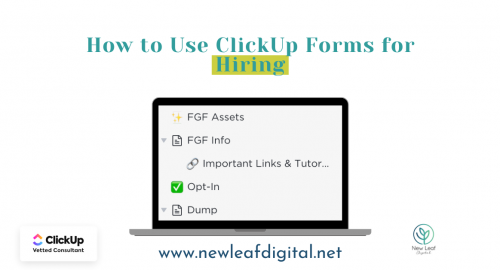 "Working with Meagan was like being given a flashlight in a dark maze."
Meagan helped us start out with a solid ClickUp set up last year and learn the basics. Now, she is helping us improve and make the most of our systems and processes. Her understanding of the tool is really impressive and she is able to quickly analyze & offer solutions to questions and problems.
Your business + my expertise as a ClickUp Consultant = more time for you to work in your zone of genius and less time on trying to remember who you were supposed to contact today or emailing your team to ask for updates. It's all right there for you in ClickUp!

Getting everything out of your head frees up space for new & exciting ideas to develop!
I have helped many small business owners, solopreneurs, and agencies use ClickUp to run their businesses and personal life. ClickUp is a flexible and robust project & task management tool with new features being added all the time. It can be overwhelming when first getting started, or maybe you've gotten it set up a bit but still feel like it isn't working as you wish. I can help you achieve optimal efficiency for your business and personal life by working with you to improve the structure of your ClickUp, show you which features you should use and how to adjust the settings for your business,
I've learnt a ton and was always impressed by how much you know about the tool and how quickly you were always able to find solutions.
Meagan shortened my learning curve while deciding how to structure my ClickUp hierarchy.
Have questions or ready to book a session?
Contact me to schedule a free call.